Dentist Lakeside, CA - Arnold Cutler, D.D.S.
Welcome to Arnold Cutler, D.D.S.
--ATTENTION--
Our office is no longer restricted to emergency patients, and we are seeing all our normal patients for their necessary dental treatments. We are protecting our staff with N95 masks, and are disinfecting all surfaces and sterilizing all instruments between all of our patients to eliminate cross-contamination.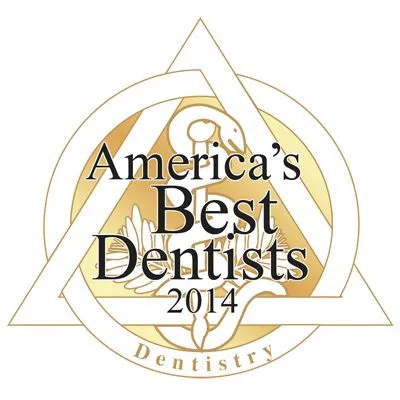 Dr. Cutler has sent the Press Release to San Diego newspapers, TV and Radio Stations.
---
We're Participating In The Halloween Candy Buy Back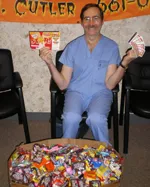 We're paying $1 per 1 pound of unopened and unwrapped candy We're also giving out, while supplies last, McDonald's Happy Meal certificates and a Halloween toothbrush.

Monday and Tuesday, November 2 and third, 4 PM to 8 PM Wednesday, November 4, 2 PM to 6 PM Thursday, November 5, Noon till 4 PM
All the candy will be sent to our Troops overseas
The Happy Meal Gift Certificates have been donated to us by our Lakeside McDonalds, through their managers, Ashleigh (in tan) and Sylvia (in black). Thank you McDonalds, as you have helped me with certificates for many years. - Dr. Cutler
New Patient Special Lifetime Whitening Over a $1000 plus value, for only $105. See the program details on the Lifetime Whitening Page.
Click here for Printable Version of Coupon
At Arnold Cutler, D.D.S., we value our patient relationships, making it our priority to deliver gentle compassionate care that you deserve from a dentist in Lakeside. We work hard to make you feel at ease by providing exceptional patient care in a relaxed, convenient atmosphere. We strive to develop lifelong relationships with our patients by combining the latest dental technology with a professional and compassionate staff. The result is a beautiful, healthy smile that lasts a lifetime.
We also believe that patients should have sufficient information to make educated decisions about their oral health, treatment options and choice of dentist in Lakeside. You'll find all of this important information on our website, including directions to our Lakeside office, service descriptions, patient forms, patient education resources and more.
Not only are we a leading dentist in Lakeside, we are a full-service practice providing for all of your dental needs. Our services include:
Should you ever need additional information about our practice, we are always available to answer your questions. Let us care for your entire family! We look forward to meeting you.
Hello and welcome to our website! I have been providing exceptional dental care to hundreds of families and thousands of patients here in Lakeside since 1984. Every patient is treated like they are a member of my family and I pretend to be seated in the chair when I'm working, always following the Golden Rule.. We never forget, "attached to every tooth there is a person", and we treat all patients like lifelong friends. We want to be your dental office, for the rest of your life.